Success usually comes to those who are too busy to be looking for it. - Henry David Thoreau
Oh my. Does that date down there really say OCTOBER?! Cheez and Crackers! What HAVE I been up to? Well, since you asked, (or more accurately, didn't) I'll tell you.
Since my last post, I've been busy, busy, busy; busily working on a new item from the twisted minds at
Monkey Minion Press,
ZOMBIE GREETING CARDS!! Some of my closest family and friends have already recieved the prototype Christmas-themed cards, but next up: Valentine's Day! WOOO! I'm pretty Jazzed by this. According to my friend, Shawn at Spazdog Comics (without whom, this would never be happening, I'm sure), w
e've got some comic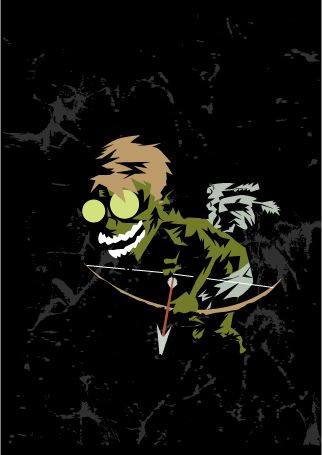 shops lined up and ready to sell these in their stores. HOW COOL IS THAT?
Here are a couple of samples (unfinished versions, because i'm lame and haven't put updated versions on the intarwebz).
More big news in the world of Dane: I've been accepted as a sketch card artist on the upcoming MARVEL MASTERPIECES 2008 card set! Again, totally awesome! I'm totally psyched about it! I'll be doing 200 cards for the set. So, order your boxes early!
Unfortunately, all this great news has a sad undercurrent: with all that's going on now, work on our upcoming children's book, Zombies in the Yard, has stalled. Once things quiet down, however, I promise that I'll be back on it faster than goose shit slides through a tin horn.
Phoenix Comicon
is coming up soon! January 26 & 27, so if you're in the area stop on by! This will be the con that takes my Artist Alley Virginity, as I'll be manning a table with my good friend,
David Rabbitte
, and sitting next to my lovely wife,
Ashlie
. It'll be a good time, even if you don't spend all your time at my table. They've got some awesome guests lined up, like Lou Ferrigno, Jeph Loeb, Ed McGuinness, Don Rosa, Steve Rude, David Finch, Tom Hodges, Jeremy Bulloch (Boba Fett), Peter Mayhew (Chewbacca), Walter Koenig (Ensign Chekov of Star Trek Fame), and lots of others. Here's a print I recently finished, to go with mt "Girls of Gotham" set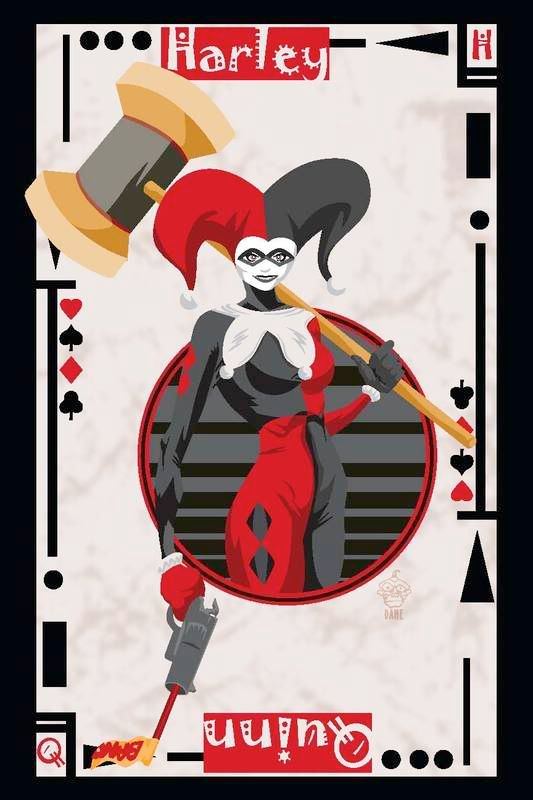 , Harley Quinn!
Okay, enough with the hocking of wares, already! On a more personal note, the holidays are very recently past, and Ash and I had the great fortune of spending them with my favorite in law, Christina. A great time was had by all.